Krav Maga Self Defense
Our Krav Maga self defense training will not only teach you how to defend yourself, you'll also get an EXTREME workout that keeps you in shape, healthy and full of energy!
Read More
Kids Martial Arts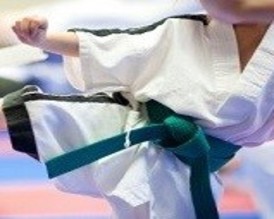 If you want to boost your child's confidence, self-discipline, and teach them how to respect others as well as themselves, our Youth Program is right for you.
Read More
Kickboxing Fitness
We introduce men and women with varying degrees of fitness and flexibility, to a mixture of aerobics, Muay Thai Kickboxing and Krav Maga that builds and shapes their bodies
Read More
Get fit and go home safe! Learn Real Krav Maga and Tae Kwon Do in the Chicago area!
Experience the Best Krav Maga Self Defense Training Center In Chicago!
See results in no time! We are conveniently located near Wheeling, Palatine, Evanston, Niles, Highland Park, Skokie, Lincolnwood, or Chicago, Illinois. If you want to get in shape and learn real Krav Maga Self Defense, Kids Martial Arts and Kickboxing Fitness then Ultimate Martial Arts is the perfect place for you!